Grow Your List with Quizzes
This is for the online entrepreneur who knows they could be doing so much more if only they had a bigger audience.
You're a savvy business owner.
You know that silver-bullet strategies don't exist, but you also know that sales can be a bit of a numbers game. And your numbers don't add up.
You know that a bigger list will result in bigger pay days when you launch your next program, and you're ready for an audience that matches your ambition.
You hate having to create endless content, and the idea of making one more checklist or swipe file makes you want to cry. 
You're tired of being held back by your small list, and want a killer opt-in and a list building strategy so you can get caught up in record time.
It's time to ditch sloth-speed list building and creating endless freebies that no one ever signs up for anyway.
Or if they do, they end up in the freebie folder of doom and never get opened again. 
5 Reasons Why It's Time to Invest in a Quiz Funnel
1. While all the other marketers are crying into their cosmos that the days of cheap-as-chips leads are done, we're seeing a cost per lead as low as $0.19.
2. We don't want more information of god-forbid "value" thrown at us with one hand, while the other is outstretched asking for our credit cards. We want experiences, and a quiz is about as interactive as you can get!
3. Segmentation is the new sexy when it comes to marketing, because not only does it tell you who is in your audience, but it makes them feel seen and understood.
4. Ask the right questions in your quiz and it's a source of endless market research without you having to run a single survey. Hallelujah!
5. And finally… a good quiz is memorable, fun and can become a cornerstone part of your brand. It's worth writing home about so it's more likely to 'go viral' that other types of freebies.
Are you ready for it?
1. No more list shame.
2. Finally have an audience you can launch to and feel confident about hitting your sales goals.
3. No more struggling to build your list waiting for people to just turn up, or endlessly creating freebies that just get crickets.
Here it comes!
The Ultimate Quiz Funnel
It's an ultimate freebie and promotion campaign all in one. You get a complete Quiz Funnel build and a list building Facebook Ads campaign to go with it. This is a one-stop solution to building your email list quickly and cheaply.
Here's whats included in
The Ultimate Quiz Funnel: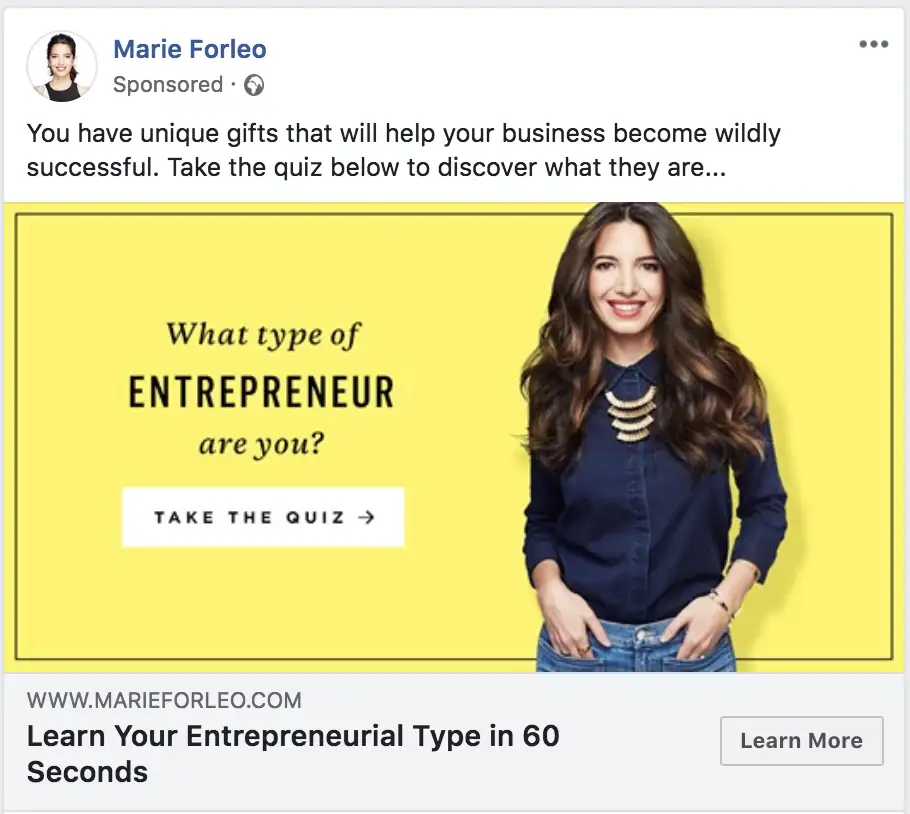 Even The Forleo is using quizzes…
1. A 1:1 Strategy call with Amber to map out your entire quiz funnel, so that you know it's not only going to resonate with your ideal client but blow their socks off.
2. A fully written quiz, complete with questions and results pages and results emails so that you don't have to struggle with writer's block or blank page syndrome.
3. A fully built and functioning quiz that's integrated with your email marketing system so that you're all ready to welcome new leads and sign ups without any tech tantrums.
4. A completely fresh and strategic Facebook Ads campaign with expertly written copy, beautiful click-me graphics and thoroughly researched audience targeting to get your quiz out there to the right people for the lowest cost possible.
5. One month of our signature rapid-fire split testing strategy and daily ads management to make sure your ads are performing the best they can be without you having to babysit them
6. A final report with all the juicy data so you can see what we tried, what worked and what didn't, and a handover call so you can keep your new quiz funnel running day in and day out without too much effort.
Having worked behind the scenes of many a successful launch, the one thing they have all had in common is that they ran the numbers and had the right size audience for their launch goals.
In general the rule is the bigger the audience, the bigger the pay day. My favourite way to build that audience is with quizzes, and I've run ads to many many quizzes with squee-worthy results.




"Omg! l want it! How much?"
The investment is three payments of £649, but there's a little 'thank you' discount of £150 if you choose to pay in full.
Just think of all the leads…




Like Free Stuff?
Get on the monthly Launch Letter list for free trainings.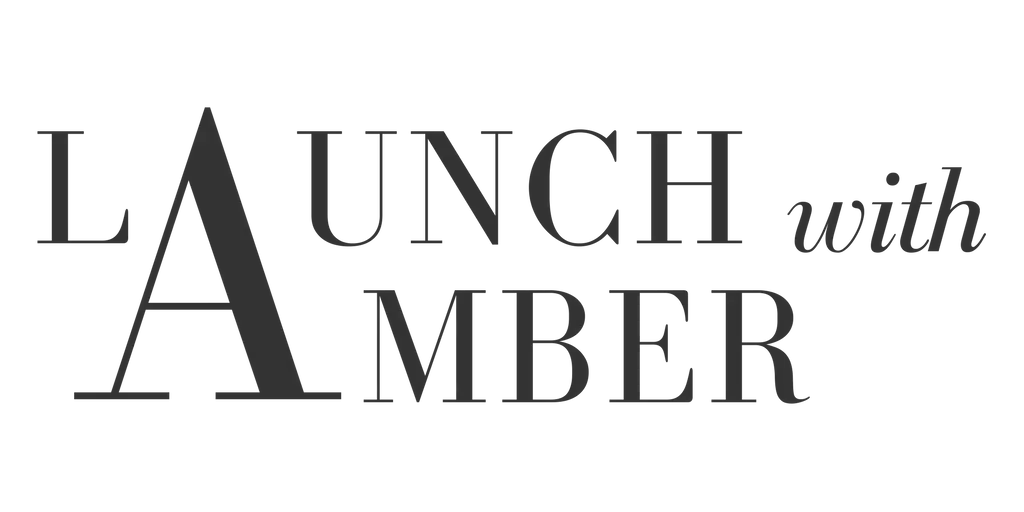 FACEBOOK ADS FOR COACHES
AND COURSE CREATORS