Facebook Ads Targeting Rolodex
HUNDREDS OF TARGETED AUDIENCE INTERESTS FOR COACHES, COURSE CREATORS AND THOUGHT LEADERS
You could hire the most expensive copywriter you can find. 
You could design the most beautiful, eye-catching ad graphics. 
But without the right audience, your ads will dive bomb into abyss where all the failed ad campaigns go. 
Often when ads don't work, it's because the targeting just isn't quite right.
Trying to sell golf clubs to young women who like luxury goods, is about as good as trying to sell a Chanel handbag to recently retired professional men.
The likelihood of finding a match goes waaaay down and sends your cost per purchase waaaay up.  
 I've done the hard work for you and rounded up all the best targeting options for multiple niches and pulled them altogether into an easy-to-use Google Sheets Rolodex for you. 
Getting the right audience can take trial and error, but it will also get you cheaper leads, cheaper sales and higher return on your ad spend.
This is one thing you WANT to get right. 
SO WHAT'S ACTUALLY IN THIS TARGETING ROLODEX?
It's a list of pre-tested and researched audiences put together by niche in a Google Sheet, so you can easily add it to your list business resources.
The different niches include Business Coaching, Life Coaching, Online Business Service Providers, Spirituality and Manifesting, Health Coaching, Weight Loss, Fertility and loads more.
Each category has a list of Interests that actually appear in the Ads Manager, so you don't have to endless search for names that just don't exist.
This is a dynamic document that I use in my business, and keep adding to and updating on a regular basis.
Bonus: I also give you a list of ideas for warm audiences, retargeting and lookalike audiences AND a 20min video workshop on how to get even more perfect-fit leads.
You took the time to answer ALL my questions and gave me some great resources to use going forward!
I got more value on the call than the previous weeks of researching things on my own and watching YouTube videos.
Thank you so much for today, it was AWESOME!  About 50x more useful than the 10-hour training I did the other day.
I can imagine these sell like hot cakes for you? And if they don't, they totally should!!!
Amber is a genius, heart-lead entrepreneur, and ad strategist. She has a ton of knowledge and creative thinking when it comes to strategizing your ad campaigns and is always willing to bring fresh new ideas!
Like Free Stuff?
Get on the monthly Launch Letter list for free trainings.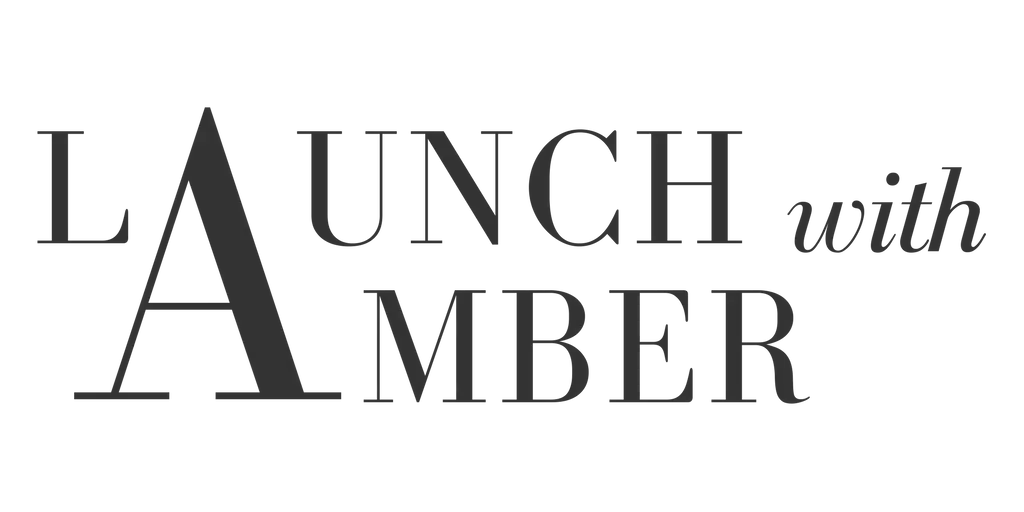 FACEBOOK ADS FOR COACHES
AND COURSE CREATORS