Register for the Live Training:
WEDNESDAY, JUNE 16th, 2021
7pm BST  | 2pm EST | 11am PST
Discover my 3-step copy method for cash-creating Facebook Ads with gotta-click-it messaging
Ready to never get stuck staring at a blinking cursor again?
Join the live masterclass for £49 until 16th June.
I know, I know.
Writing copy sucks.
Especially when we're trying to sell, but without being salesy.
And be persuasive without being manipulative.
Well, thanks to my cash-creating ad copy framework, writing copy for your Facebook Ad Campaigns is about to get waaayyy easier.
And your ads about to get 10x more effective.
No more staring at blinking cursors.
No more trolling the ad library for copy you can rewrite as your own.
No more trying to tweak "high-converting" templates only to have some kind of franken-ad that sounds terrible – and nothing like you.
WEDNESDAY, JUNE 16th, 2021
7pm BST  | 2pm EST | 11am PST
Great "gotta click it" copy gets results like these… 😍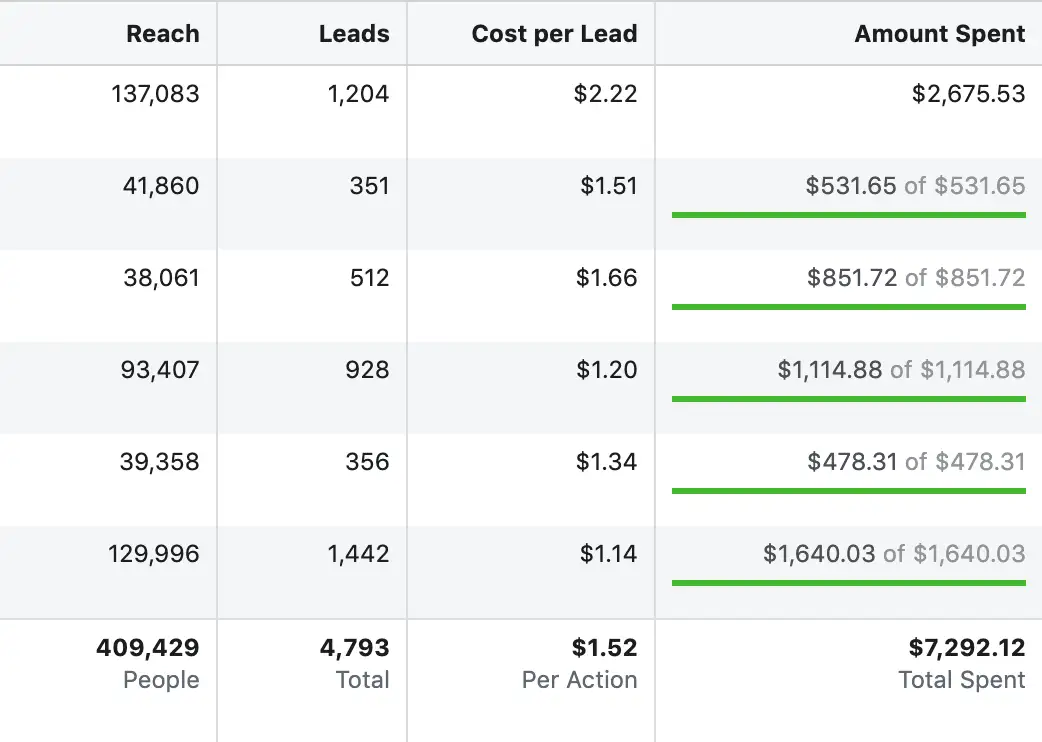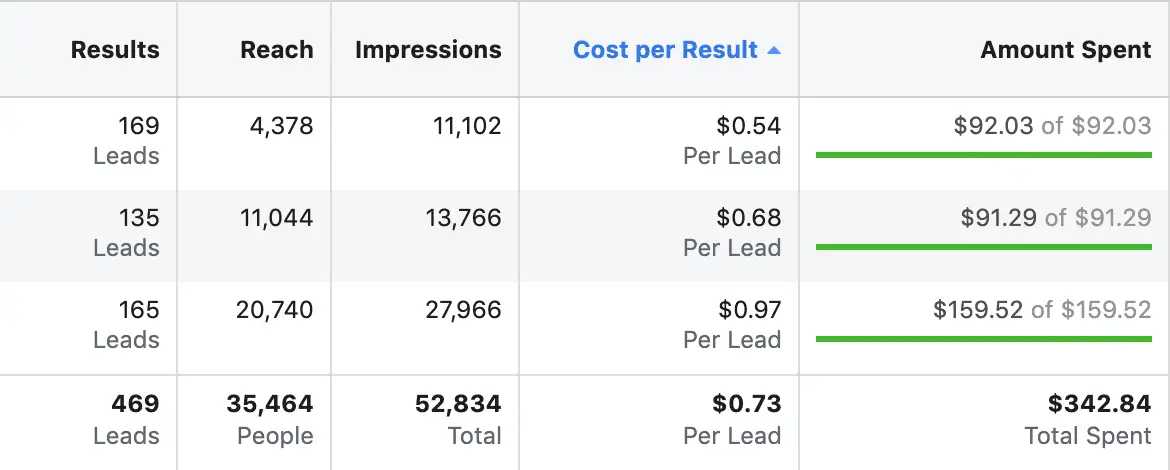 As much as I love 'em…
Templates and swipe files will only get you so far.
The magic lies in learning how to write AMAZING Ad Copy with your own unique voice and storytelling. Otherwise all your amazing messaging is getting diluted and lost. 
You don't need a fill-in-the-blank template.
You need a framework. 
I'm going to show you how!
🎉
Confidently create cash-creating ad copy that doesn't take 6 hours and a triple-shot latte to write.
🎉
Know exactly how to pull out the real paint points from your ideal clients and write with humour and empathy.
🎉
Never put off publishing an ad campaign again, just because you can't bear to stare at that blinking cursor anymore.
I used to think copywriting was just something you were either born good at, or you weren't.
That's just total BS.
Copywriting for Facebook Ads will show you exactly how to write original, inspired ad copy that doubles your conversions, without you needing to hire a pro or become a writing genius yourself.
Join me live on Wednesday 16th June, 2021
7pm BST  | 2pm EST | 11am PST
Experience this value-packed masterclass live, access the Q&A and submit your own copy for a live hot-seat review!
Register now for £49.


  Let's be honest. You're probably exhausted.
And the last thing you want to do is more writing.
You're already written your offer, the video scripts, the slide decks, the workbooks, the webinar scripts, the upsell for your SLO funnel, the confirmation emails, the delivery emails, the sales emails, the sales page, the promo posts, the Instagram captions, the
…need I go on?
And now you have to write ad copy as well?!
Come oooonnnnnn.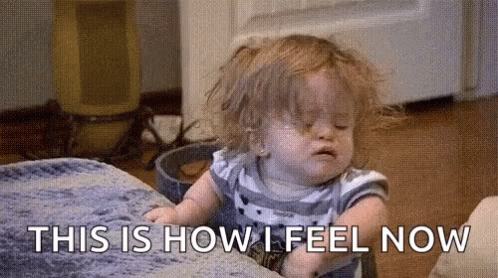 In this live masterclass you'll learn: 
📝 My process for writing ad copy for both myself and my client's Facebook Ads.
📝 How to write multiple ad variations for A/B split testing to get your costs down even lower.
📝 The perfect structure for Facebook Ad copy that gets clicked and pre-sells your lead on the offer.
📝 The key angles and points you should be hitting in every ad campaign.
📝 The 'Naughty List' of phrases you must not use in your ad copy to avoid being thrown in ad account jail.
This training is perfect for: anyone who runs their own ads, or writes them for clients. I mostly write ads for list building, and to sell coaching, high-ticket programs, digital products and courses and other programs, but this process can also be applied to eCommerce and local businesses too.
Have we met?
I'm Amber Rose.
I'm a business coach, and marketing strategist for female entrepreneurs who want to share their expertise with the world and build a personal brand online.
I'm also the founder of Launch with Amber, a Facebook Ads micro-agency where I still write all our client ad copy to this day!
I originally learned to write good ad copy through trial and error, but over the last 5 years I've learned that good copy has a reliable framework, and GREAT copy comes from really knowing your ideal client.
Basically – no one will be able to write copy like you do. Once you have the skills that is!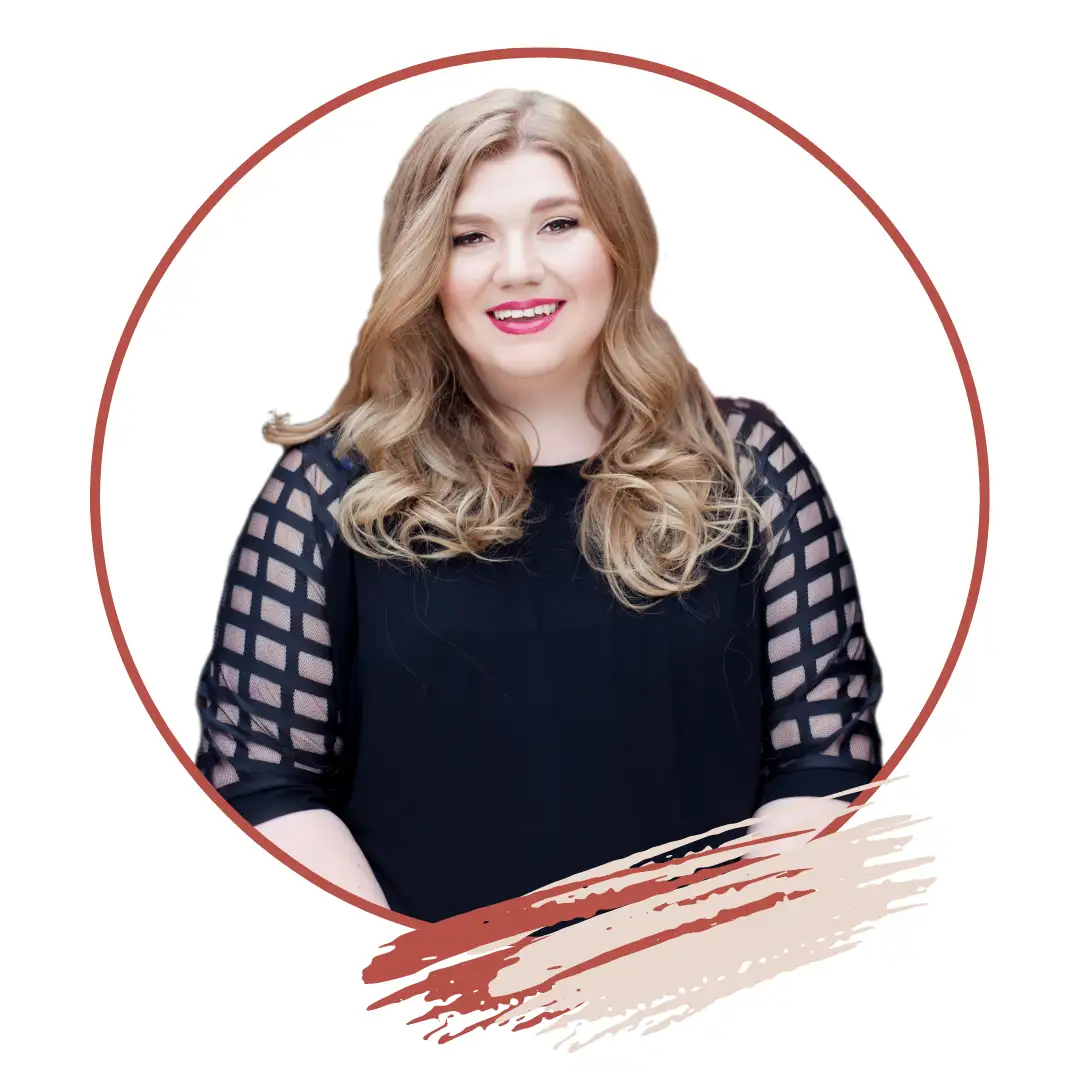 Ready to run ads that sound so good, people think you've hired some fancy-pants ads agency?
WEDNESDAY, JUNE 16th, 2021
7pm BST  | 2pm EST | 11am PST
Frequently Asked Questions
What do I get when I buy Copywriting for Facebook Ads?
You'll get exclusive access to the live masterclass on 16th June at 7pm BST. You'll also get access to the masterclass recording, slides and some bonus resources afterwards. During the live training I'll be hosting a Q&A and running hot seat copy reviews. 
The live workshop will run for about 90min, and afterwards you'll have access to both the full recording, and the broken down 'mini course' version so that it's easy to revisit any time you need.
Will this work for me if I sell coaching/courses/masterminds/ecommerce?
Yep! The principles of great ad copy are the same because the sales psychology is the same – no matter what you're selling. 
Can I use this to write ad copy for clients? I'm an ads manager.
Absoloutely you can! In fact, it's probably ideal for you because it's giving you the skills to write great copy from scratch, without it feeling like you're struggling to fill a blank page. 
Is this just another fluff-filled webinar with a $997 pitch at the end?
Nope!
This isn't a training about how you theoretically can write better copy and now you should buy my super-duper program.
This IS the super-duper program.
This is it. All the goodies are in here.
Why is this so cheap? Is this for beginners?
The great thing about this framework is that it will teach you a new perspective from which to write ad copy. 
So you'll be able to keep up if you've never written an ad before.
And you'll learn something really valuable if you've been writing ad copy for ages. 
What is your refund policy?
If you watch the training and don't love it, you can ask for a refund within 14 days and I'll happily refund you every penny.
Have a question about Copywriting for Facebook Ads?
Just click the red heart!