GET YOUR EARLY BIRD TICKET FOR £27 UNTIL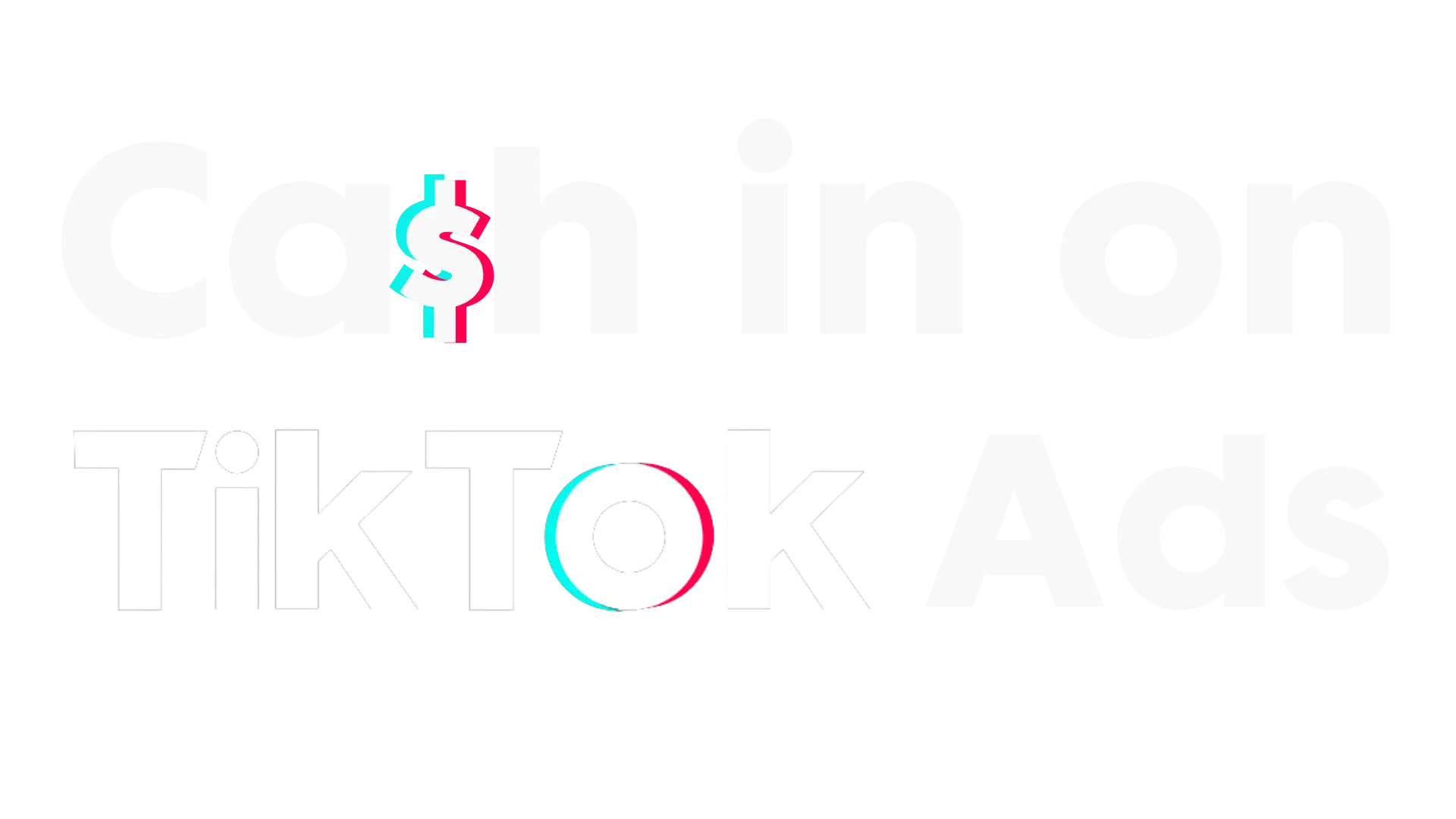 Get ahead of the crowds and learn how to cash in on TikTok Ads, without dancing, pointing or any other weird 'trends'
You know you need to get your ideas and offers in front of more people.
And you've heard ads are a great way to do that.
But aren't Facebook Ads kinda, over?!
Well, there's a new kid on the block, and what started out as curiosity and a bit of an experiment, has become giddy excitement and a new obsession!
4 Reasons You're Going to Love TikTok Ads
😍 They are currently super cheap because barely anyone is using them compared to Facebook Ads. Getting in now will put you ahead of the game.
😍 TikTok has over a billion active users and 90% of those users are logging in multiply times a day. It's the new go-to scrolling destination and engagement is incredible.
😍 The platform is lovely and simple to use, and has the same powerful targeting options as Facebook, it even has a pixel!
😍 You don't have to create typical TikTok content to use ads – zero dancing required.
In This Workshop You're Going to Get
✅ And inside look at the TikTok Ads Manager and a chance to watch over my shoulder as I set up a campaign.
✅ How to cash in on this largely untapped ads platform, and confidently get ahead of the curve, getting results we haven't seen on Facebook in yeeeeaaars. 
✅ Why your content matters less than you think, and how to create simple but wildly effecting video and GIF ads for your list building freebies and paid products.
✅ 1hr 30min video training delivered live, plus time for Q&A at the end with every question answered. 
✅ A copy of the recording broken down into easy lessons and tutorials with lifetime access to the resources and updates.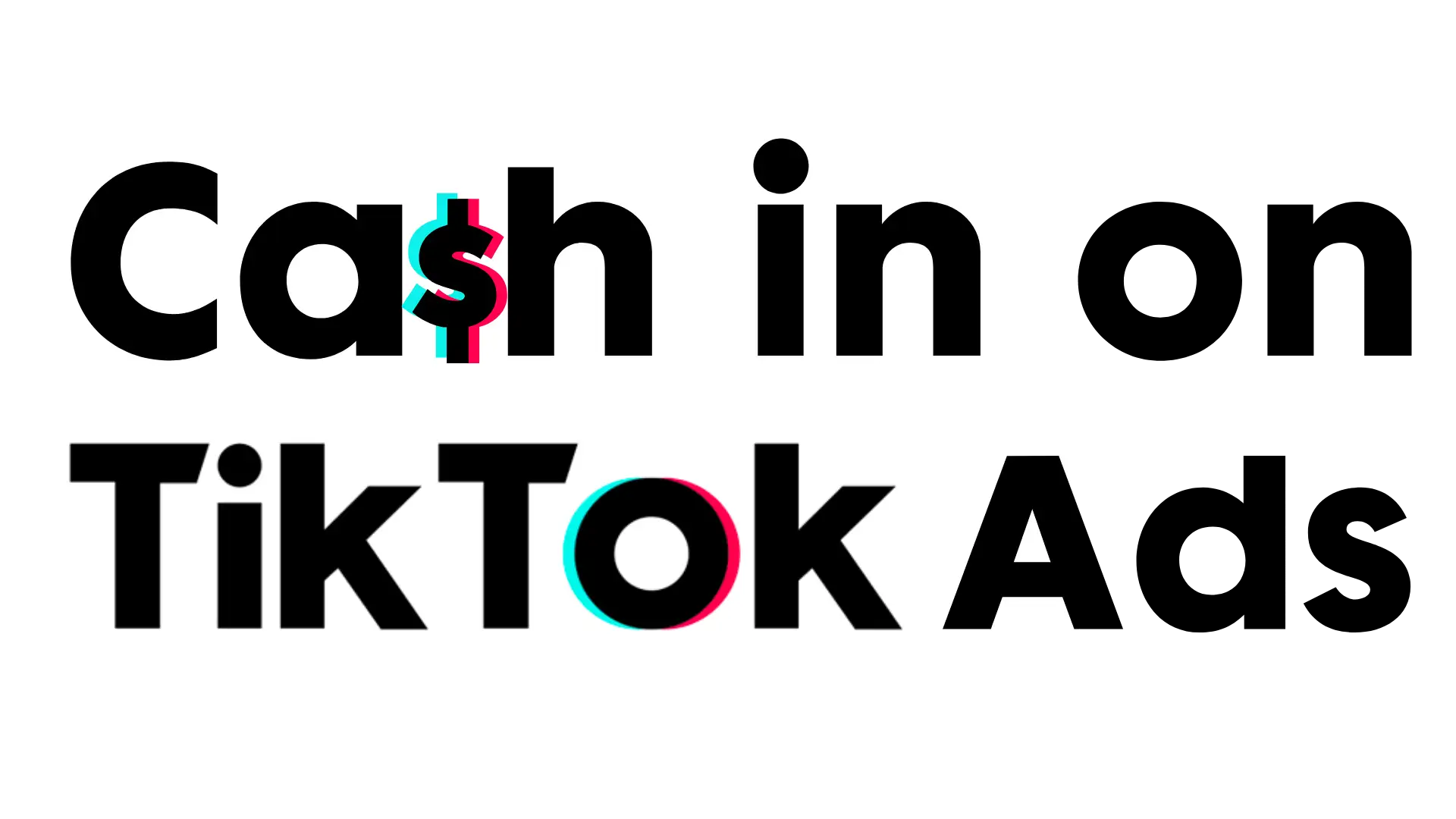 GRAB A TICKET FOR THE LIVE TRAINING 
Thursday 10th February 2022
8pm UK | 3pm EST | 12pm PST
Frequently Asked Questions
What do I get when I buy Ca$h in on TikTok Ads?
You'll get exclusive access to the live masterclass on 10th February at 8pm BST. You'll also get access to the masterclass recording, slides and some bonus resources afterwards. During the live training I'll be hosting a Q&A .
The live workshop will run for about 90min, and afterwards you'll have access to both the full recording, and the broken down 'mini course' version so that it's easy to revisit any time you need.
Will this work for me if I sell coaching/courses/masterminds/ecommerce?
Yep! TikTok isn't just for ecommerce brands, if you can sell in via Instagram, you can sell it via TikTok.
I really don't want to make video content, is this ALL about video?
Absolutely not! There is zero pressure for you to use TikTok as a social media site or create any video content whatsoever. I'll be talking you through how to create ads that still convert really well in Canva.
You don't need to be on video at all!
Do I need to have run Facebook Ads to understand this?
If you have run Facebook Ads before then you'll find those skills are super transferable and you'll recognise a lot of things. 
But if you haven't run ads before you'll be totally fine. I'd argue that TikTok's ads manager is actually easier to use than Facebook as well. 
What is your refund policy?
If you watch the training and don't love it, you can ask for a refund within 14 days and I'll happily refund you every penny.
I have another question!
No worries, click the red heart in the bottom right corner and leave me a message.
Have a question about the Live Training?
Just click the red heart!